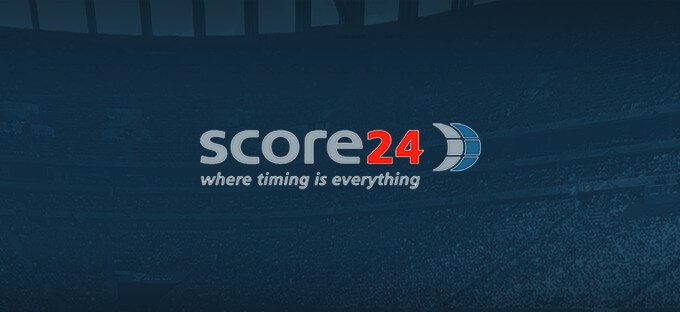 Score24 Mobile App Launched
Score24 – Live Score Tracker keep you updated with the latest live scores and live updates of an impressive number of league and tournament coverage. We are excited to announce Score24 mobile app "Score24 – Live Score Tracker " to keep you updated with the latest scores and stats.
Here are some key features:
Games Today
Live Games
Match Details (Lineups, Commentary, Stats, Actions, Head2Head, Form Guide etc.)
Favorite Games & Leagues
Standings
Fixtures
Top Scorers
Player History
It provides detailed real-time coverage of each match, including latest live scores, match commentary, team line-ups, goals, cards, match statistics, team's form guide and head2head etc.
It covers impressive numbers of leagues for major sports(football, Ice hockey, and Handball) and offers their scores updates, standings/points table, complete fixtures and result,  top scorers and player history information as well.
Its a perfect app for sports fans to follow and track the fast and reliable live scores whether those are for Allsvenskan, Premier League, Ligue 1
La Liga, Bundesliga or Serie A for football, SHL(Swedish Hockey League), Liiga, NHL, KHL for ice hockey.
KEY FEATURES:
See games which are played today on default view with their latest scores. Select some other date from the top to view the scores from the last or upcoming days.
Tap on any match to open the match details view which includes team line-ups, match statistics, match commentary, team's form guide, and head2head etc. Tap on league name to open league details which include league standing, complete fixtures/result
and the top scorers of the selected league.
You can tap on star infant of matches or leagues to add them to your favorites list and can quickly get the details instead of looking into the list of matches or leagues.
To see other sport's games, switching sport from the menu.
FAVORITES:
Manage your favorites games and leagues for quick access.
STANDING TABLE/FIXTURES:
If you are interested to see the standings or fixtures of any league, you can tap the league of your choice in the listing,
it will open the league detail with standings, fixtures and top-scorers sub-tabs. By default it will show the Football leagues, you can change the sport from the menu.
GAME DETAILS (COMMENTARY, TEAM LINE-UPS AND MATCH STATISTICS, HEAD TO HEAD, FORM GUIDE)
-Detailed commentary as soon as anything happens in the match including goals, scorer information, cards information
-Complete match events timeline with details of action which happens during the match
-Referee, spectators and arena information is also available
-You can view team line-ups as soon as they are announced
-Ball possession, Shots on target, Shots off target, Corners, Fouls and Offsides data is also available
-Compare both teams on match detail match with respect to their head to head matches and the last 5 matches performance to get the idea of the team position.